Opportunities
Reggio Emilia
capital of music
The RCF Arena is destined to make Reggio Emilia a capital of music, thanks to major concerts and shows featuring international artists, as well as festivals, fairs, gatherings and niche events. The modular structure can be equipped and adapted to meet a variety of requirements, with areas for entertainment, food and drink and leisure, as well as comfortable restroom facilities, specifically designed temporary structures, easy transport access, a large network of parking areas and other facilities, guaranteeing the perfect setting every time for thrilling experiences.
A new
Music Valley
The RCF Arena Reggio Emilia will help to create value, taking a creative approach to managing the cultural assets of the community. Thanks to synergies between the public and private sectors, it will be possible to share experiences and skills, optimise resources and promote local products, also by creating specifically tailored packages for tourists. The RCF Arena Reggio Emilia will allow for the identification of a new Music Valley – deservedly joining the system of valleys in the region dedicated to motor vehicles, food and wellness – able to welcome, thrill and amaze people from all over Europe.
The design project for the RCF Arena Reggio Emilia is by
Iotti + Pavarani Architetti · Studio di Architettura Guido Tassoni · Studio LSA – Lauro Sacchetti Associati
In the spotlight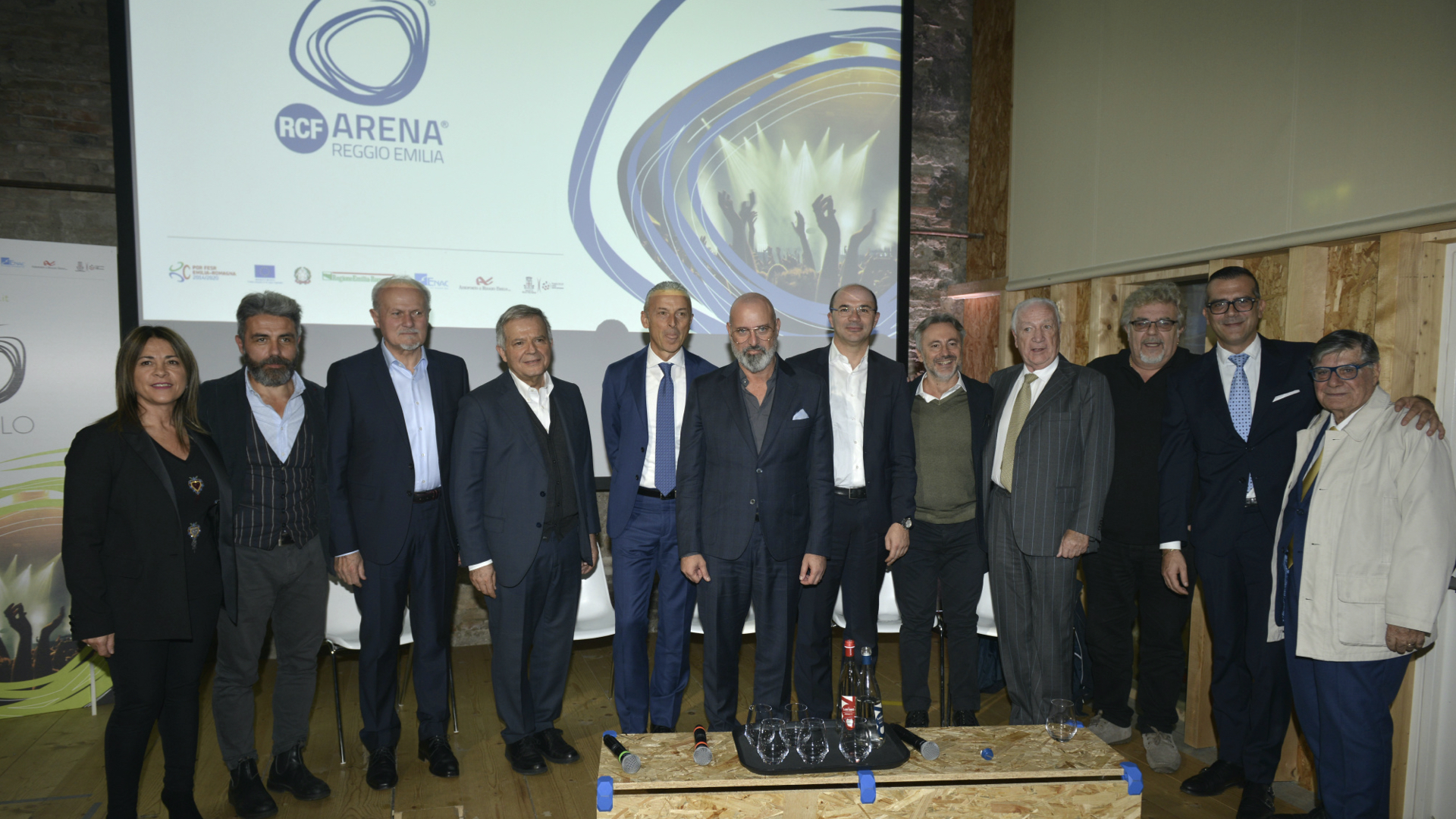 With the name of RCF Arena Reggio Emilia, the facility will be inaugurated on 12 September 2020 with a large concert by Luciano Ligabue, on the occasion of his thirty years in the music business. This is the most important news regarding the future arena, to be built in the area of the Campovolo arena in Reggio Emilia.
RCF Arena Reggio Emilia is the largest investment in culture made in Reggio Emilia in the last 20 years: the conversion and redevelopment into a permanent facility of the area known as Campovolo, which has occasionally been hosting important concerts and events since the early 1980s.
Sign up for the NewsLetter
Questo sito utilizza i cookie per fornire la migliore esperienza di navigazione possibile. Continuando a utilizzare questo sito senza modificare le impostazioni dei cookie o cliccando su "Accetta" permetti il loro utilizzo.